Index - Albums - Bio - Shows
All Winter's Wish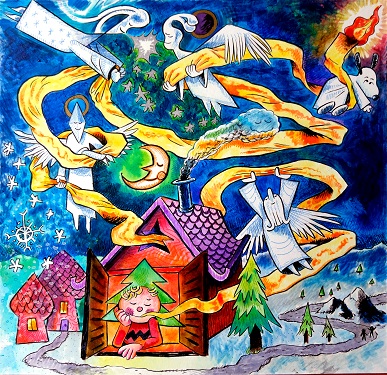 1. All Winter's Wish
2. Ice Without the Wool
3. Christmas Time Is Here

The Invisible Sundial Winter EP, 'All Winter's Wish', contains two original songs and one traditional.

All songs performed by Austin Amberg.
solos on "All Winter's Wish" in order of appearance davin payne (raps), daniel gensel (artiphon) , gabriel tiburcio (guitar), rambush (rhodes), tony domenico (sunvox), rika (singing), johndavid kagawa (synth), and austin amberg (final guitar)
Christmas Time Is Here written by Vince Guaraldi. Other songs written by Austin Amberg.
Art by Taras Tymoshenko.